All of the titles below (except With The Key [Sissies] )
are available as MP3 download at CDBaby.com
by clicking the CD cover image.
They will be available again as physical CD's very soon!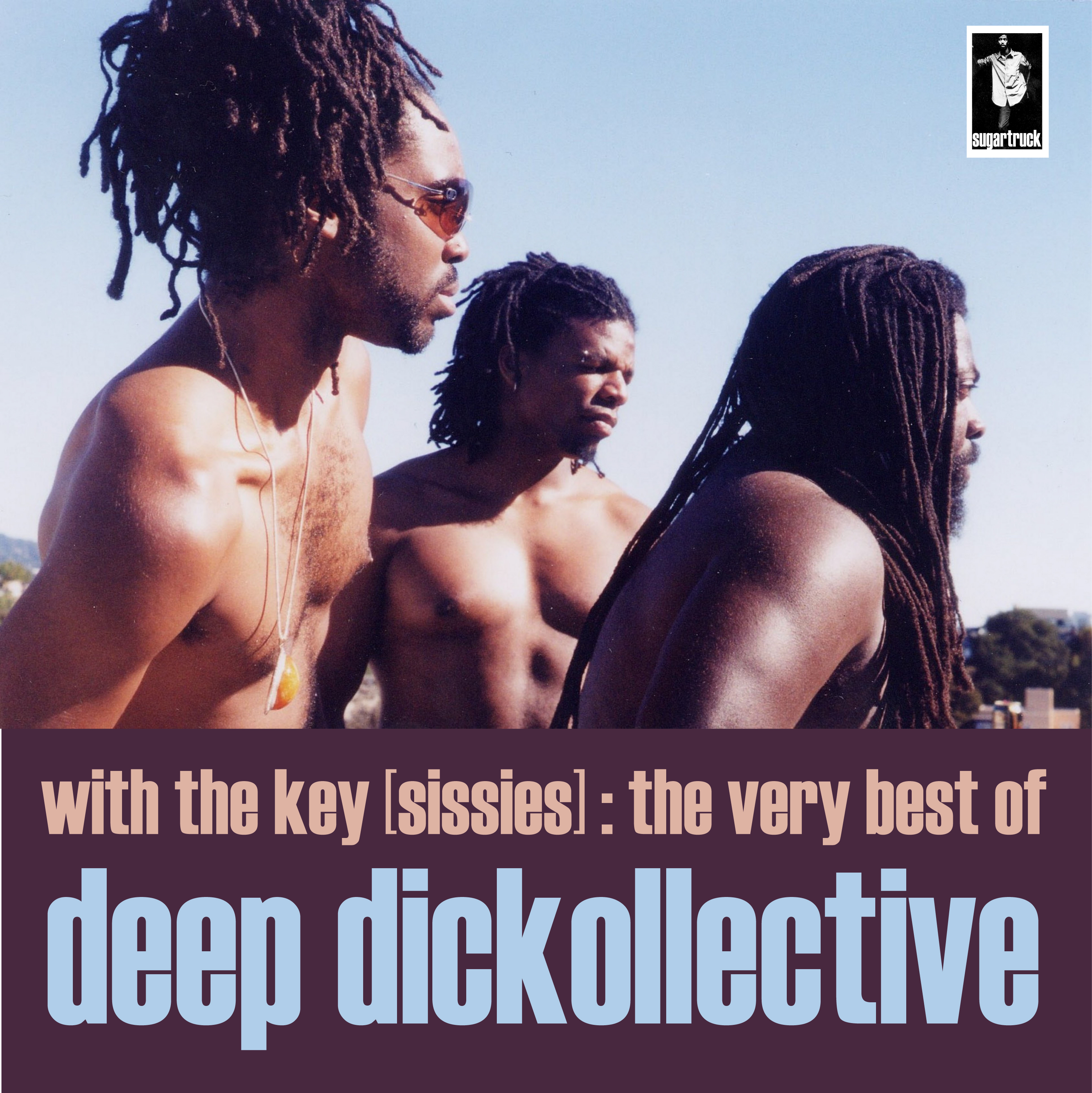 With The Key [Sissies] : The Very Best of Deep Dickollective ( released 8.12.2012)
(sugartruck 1957) 10.99 CD/6.99 MP3
(available at jubakalamka.bandcamp.com: click album cover)
A 17 track collection culled from Deep Dic's five CD releases between 2001 and 2008.
Available as a physical CD version in October 2012.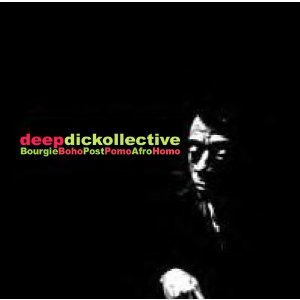 BourgieBohoPostPomoAfroHomo ( released 11.17.2001)
(sugartruck 025)
10.99 CD/6.99 MP3

The shameless rhythmic Essex Incantations and never-ever-wanna-get-near-it-gay lyrics of five grammatically gifted Diasporically Disconnected Californians. Pointfivefag (Chicago), 25Percenter(Lower Arkansas)G Minus (Southern California), LSP The Lightskindid Philosopher(Philadelphia) and Dazie'R. Grego (Pittsburgh) are definitely that release for you.Breaking up cyphers while you still ad-libbin.Overstand? Its not that deep.

Them Niggas Done Went And Said... (released 3.26.2003)
(sugartruck 026)
7.99 CD/6.99 MP3

The follow-up EP by Oakland's favorite anti-fascist rapphaggots.Includes production by Tori Fixx,
C-Phlavor,ENS, and DJ Soleil. Includes two mixes of "Ten" the remixes of Marcus Rene' Van's "Red Lipstick" and "Straightttrippin'".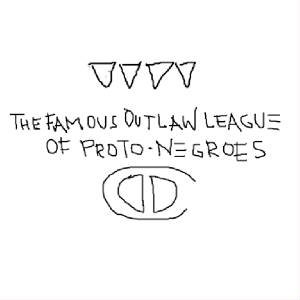 The Famous Outlaw League of Proto-Negroes (released 2.6.2004)
(sugartruck 040) 10.99 CD/9.99 MP3

Heavily featuring new members J.B.R.A.P (mc/poet/producer Jeree Brown) and Mr Man Man (spoken word veteran and indy filmmaker Marcus Rene Van), Famous Outlaw"features a more focused take on the texts/subtexts explored on BourgieBoho and bridged on Them Niggas plus more of the tongue-in-cheek vitriol thats made them..uh..famous. Recorded by Kriss DeJong and Eliot Daugtry of Killer Banshee Studios (sound designers for the indie film hit By Hook Or By Crook) the clean n' crispy production includes trackwork by J.B.R.A.P. and a number of D/DC's past collaborators on "live" projects, including ENS,DJ Soleil and Prince Marvelous' ,DJ MisterMaker, Tori Fixx,C-Phlavor,and Manny Black of Fresh Love Galaxy.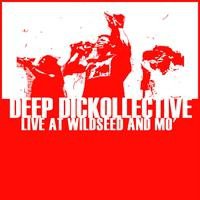 Live at Wildseed and Mo' (released 5.6.2005)
(sugartruck 036) 7.99 CD/6.99 MP3

This 9-track EP contains performances from two D/DC eras.The first is a live set recorded at DJ SoMuchSoul's fabulous Wildseed gigs at Bissap/Baobab ( the popular Senagalese restaurant and bar in San Francisco's Mission district) on March 6, 2002. Video of this performance appeared on the British Broadcasting System ( BBC Choice) programme That Gay Show in July of that year. Also includes a set taped at Oaklandish Gallery (Oakland,CA) for Kitchen Sink Magazine's Issue 6 release party on April 30,2004.

On Some Other (released 6.22.2007)
(sugartruck 100) 10.99 CD/6.99 MP3

"....sounds like Ntozake Shange's black poetic shout come three decades later with a cock ring and a refusal to erase
queer black existence." NOW Toronto Weekly 6/14/2007
Following an extended "vacation" to accommodate the expanding national solo recording and performance schedules of its members, D/DC has returned in classic form with On Some Other, the group's fifth overall release and first studio recording since 2004's The Famous Outlaw League Of Proto Negroes, a 2005 Outmusic Award double nominee and Out Magazine Top Ten Gay Albums of 2004 selection.
Featuring performances by new members Leslie "Buttaflysoul" Taylor (Def Poetry Jam) emerging producer/emcee Baraka Noel and vocalist /songwriter Solis B. Lalgee, On Some Other 's sound is reflective of the variety and depth of experiences the groups' members have had over the past few years and their resultant growth . Recorded primarily at Oakland's Killer Banshee Studios (Tribe 8, Sister Spit, By Hook Or By Crook soundtrack) much of the production work is helmed by co-founder Juba Kalamka, with major contributions from New York based poet/producer baron. and homohop vet Tori Fixx (Johnny Dangerous, Rainbow Flava, Deadlee). Alternately silly, soothing, slick,scathing and scintillating ,On Some Other represents Deep Dickollective at its highest point of creativity ever.
verybestcover.jpg - verybestcover